The painting and setup was for a prayer and worship corner for a conference. Called the Potter Corner, the theme was a reminder that we are vessels, carrying his life giving water to the thirsty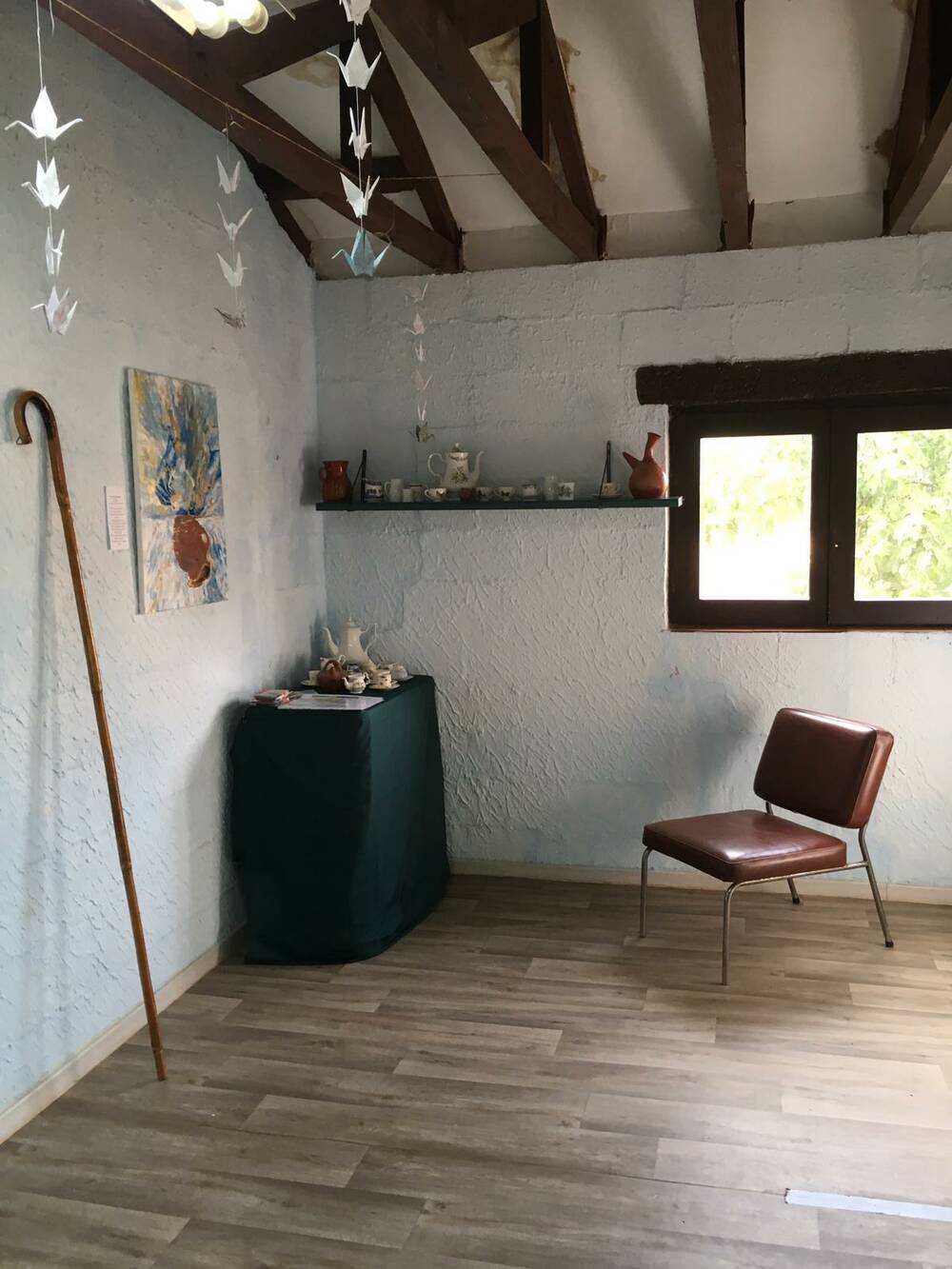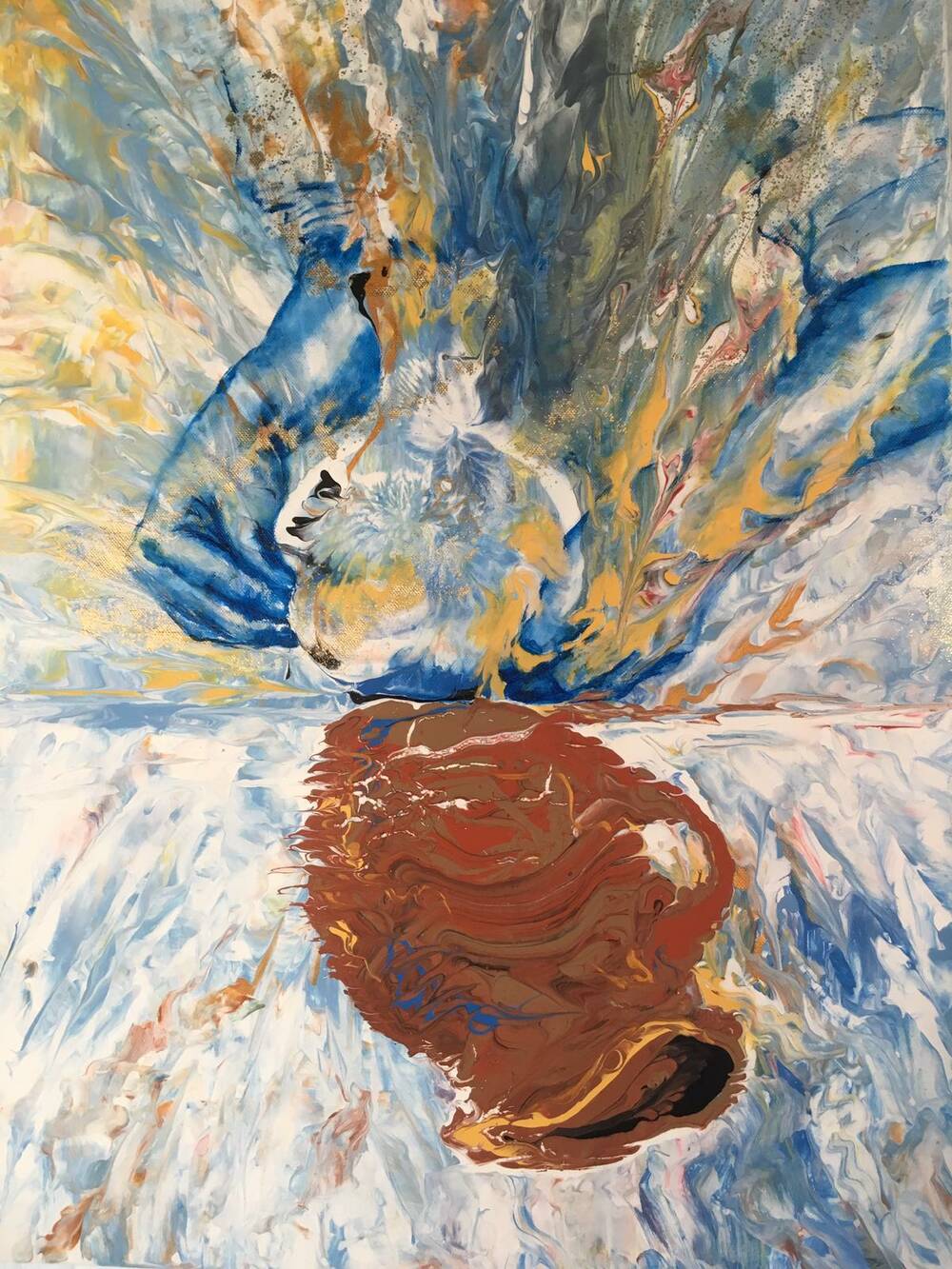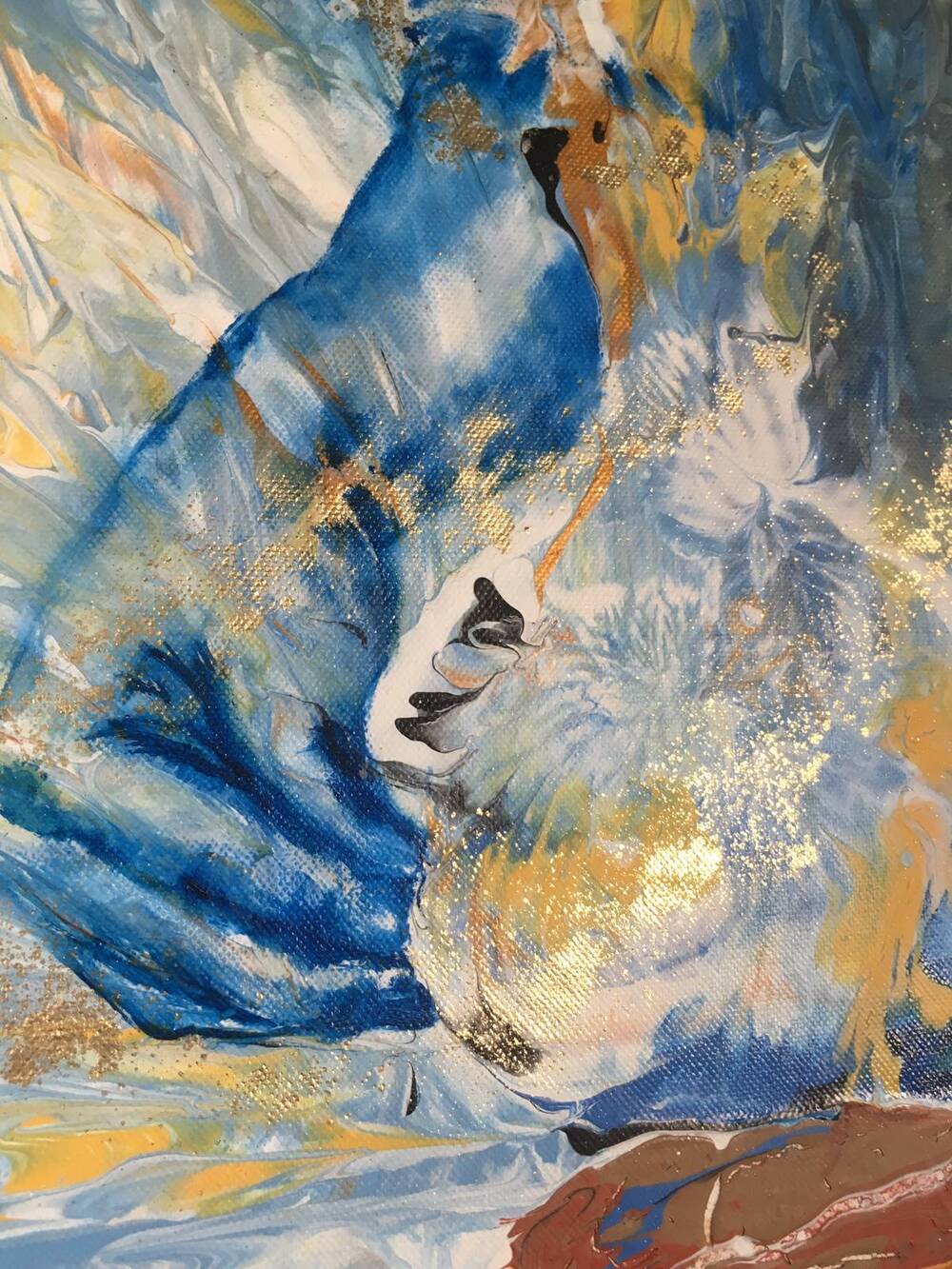 WE ONLY SEE THE SHADOW
by Fiona Fung, July 2019
Mixed media: oil, acrylic, gold powder
------------------------
WE ONLY SEE THE SHADOW,
And think it the set piece,
The broken, marred places forever showing.
He sees though clay unfinished,
Hands untiring working, water wetting,
Never does the potter give up,
Ensuring endless flow from his treasure of love.
Shaping, restoring and strengthening against life's usage, For beauty now and increasing in eternity
---------------------------------
As an artist and a believer, Fiona Fung is glad to minister with the artistic skills & creativity given by God. The artworks shown here are just a sample.
Please contact the artist at artsrelease.france@wec-uk.org regarding your ministry needs or opportunities. Issues of expenses, copyright, rights to use or other matters would be discussed directly with the artist.