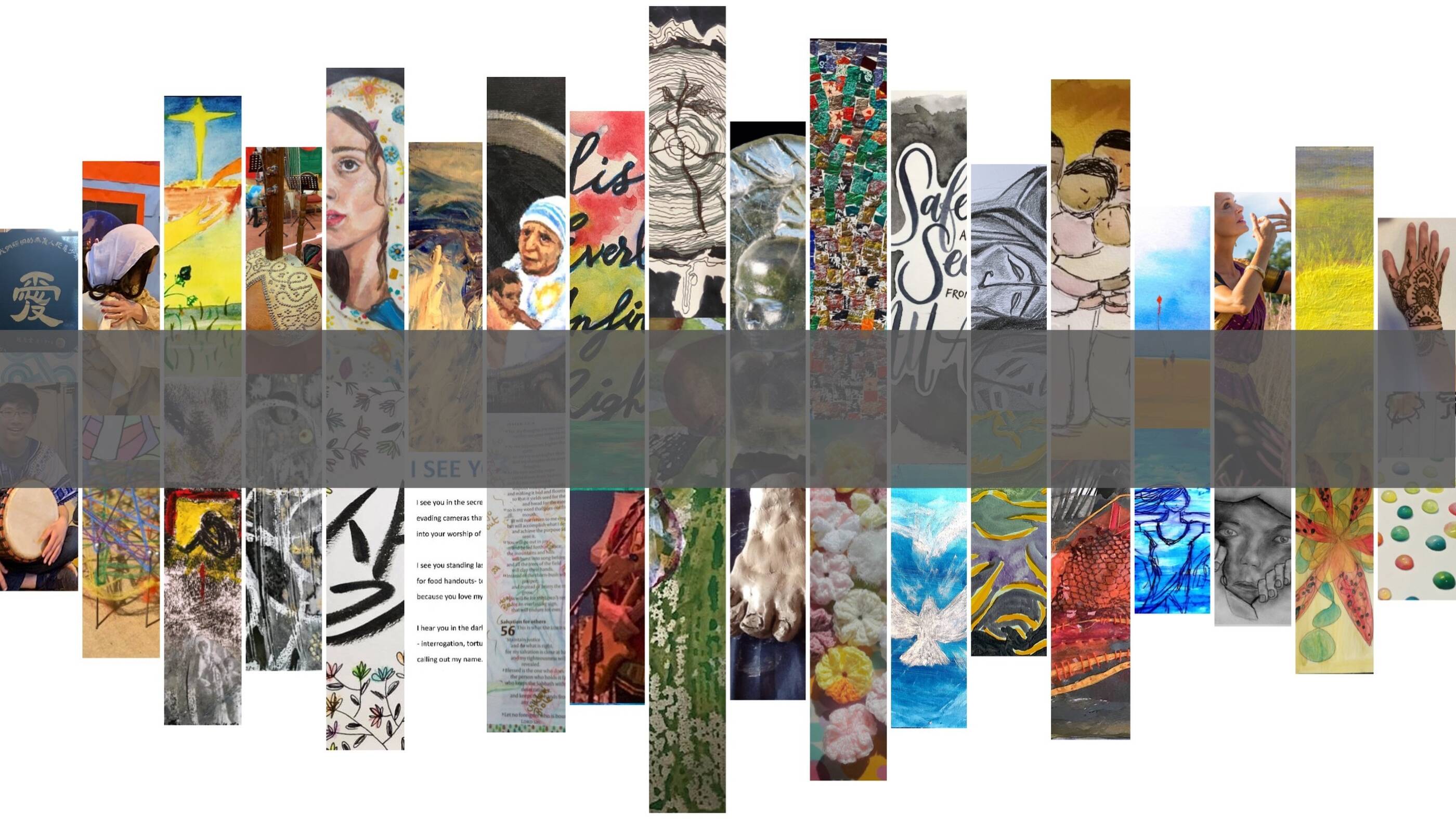 Creative Studios
Global Creative Studios
The Creative Studios is a network of online groups, where creatives who love the Lord come together regularly, to worship Him using their arts, talents and genres, whether its painting, poetry, sculpture, music, dance, collage, (culinary!) or as yet uninvented art form :).
We realise that there is a gap for Christian artists that would enable them to worship the Lord with the skills and talents that they have been blessed with.
At a basic level, we create a safe space for Christian artists to create scriptural art regularly, to share and encourage each other.
We encourage artists to expand the Lord's Kingdom with your especial talents. The world badly needs artists to expand knowledge of the Scriptures, and not just via spoken sermons, but in various genres of colour, sounds, movement and whatever medium that would touch the heart and spirit!
We have a network of 8 groups world-wide, in English, French & Romania. If you are interested to join a group, here's a link on the various groups, time zones and locations.
(All timings indicated are local. Due to changes such as Daylight savings, different country zones etc, please do check with the particular Studio to get particular days and timings.)
UK, Mondays mornings, 930am to 12noon,

https://www.facebook.com/groups/CreativeStudioHLBC
Contact: tuni.yen@wec-uk.org
Singapore, Mondays evenings, 730pm to 930pm,
https://www.facebook.com/groups/artconversations
Contact: tuni.yen@wec-uk.org
New Zealand (NZST), Tuesday evenings, Weeks 1 & 3 are 7.30pm to 930pm,
https://www.facebook.com/groups/connectandcreategroup
Contact: connectandcreateaunz@gmail.com
Australia (AEST), Tuesday evenings, Weeks 2 & 4 are 7.30PM to 930pm,

https://www.facebook.com/groups/connectandcreategroup
Contact: connectandcreateaunz@gmail.com
France, Thursday evenings, 730pm-930pm, (French speaking only)
(No social media)
Contact: fionafungart@gmail.com
UK, Friday evenings, 730pm to 930pm
https://www.facebook.com/groups/fridaynightartclub

Contact: fridaynightartclub@gmail.com
Romania, Saturday mornings, 10am – 12 noon
https://www.facebook.com/groups/artatelier

Contact: https://forms.gle/VFNThMPjKf4krLK47
The Studios have even collaborated on a project together! See their Global Jesse Tree project 2020 here: