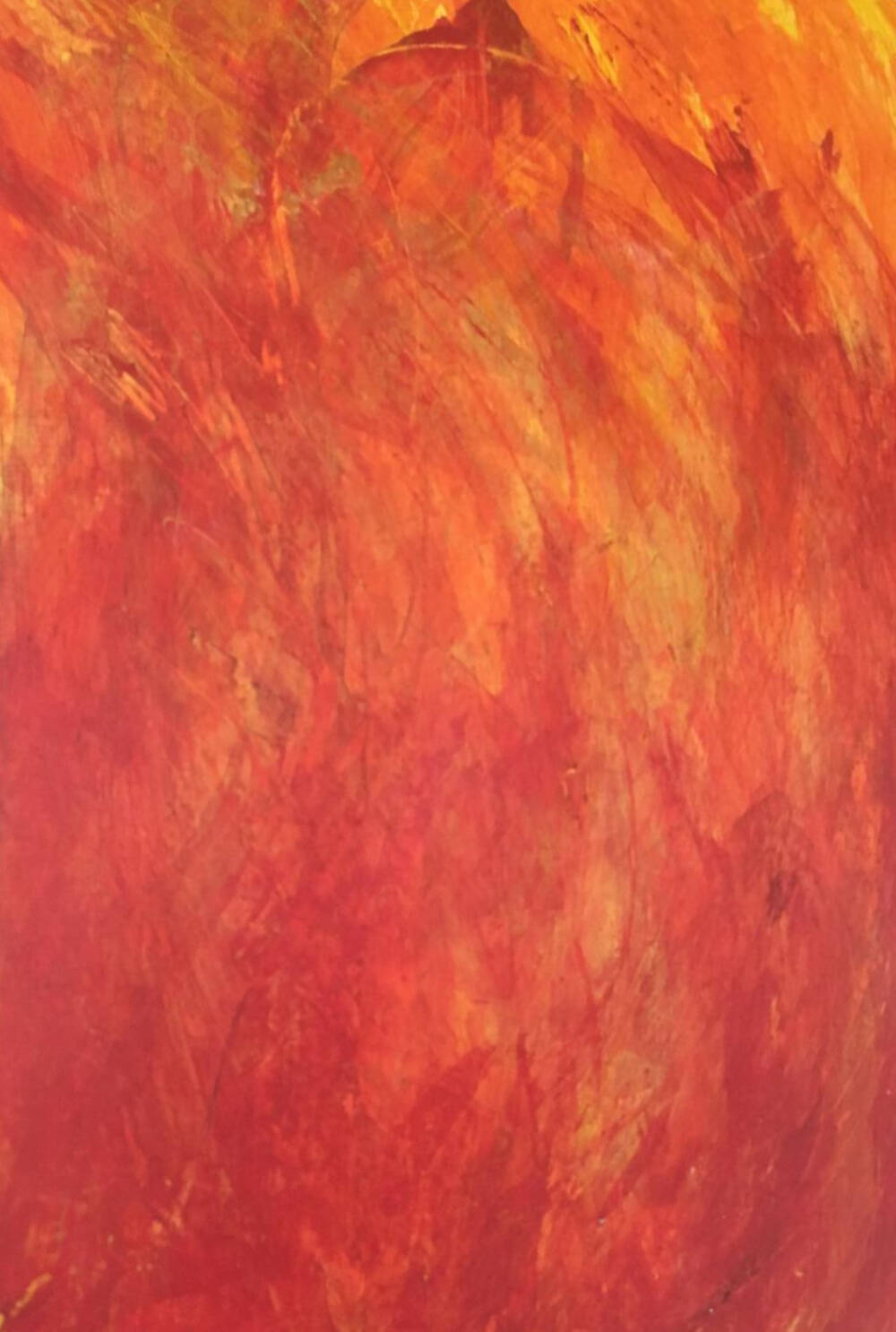 TURN ASIDE- THE BURNING BUSH
Acrylic, by Joan C. Thomson, summer 2019

Many layers of paint and colour extend the invitation to do as Moses did and "turn aside," to see this unusual and special thing that God is doing. It cost Moses a lot but he had the time of his life!
----------------------------------------------
As a Christian artist with Arts Release, Joan Thomson is glad to minister with the artistic skills & creativity given her by God. You may contact her at joan.thomson@wec-uk.org regarding your ministry needs or opportunities.
The artworks by Joan Thomson shown here are just a sample; more of her art can be viewed at joancthomsonart.com. All images are copyright by Joan C. Thomson.