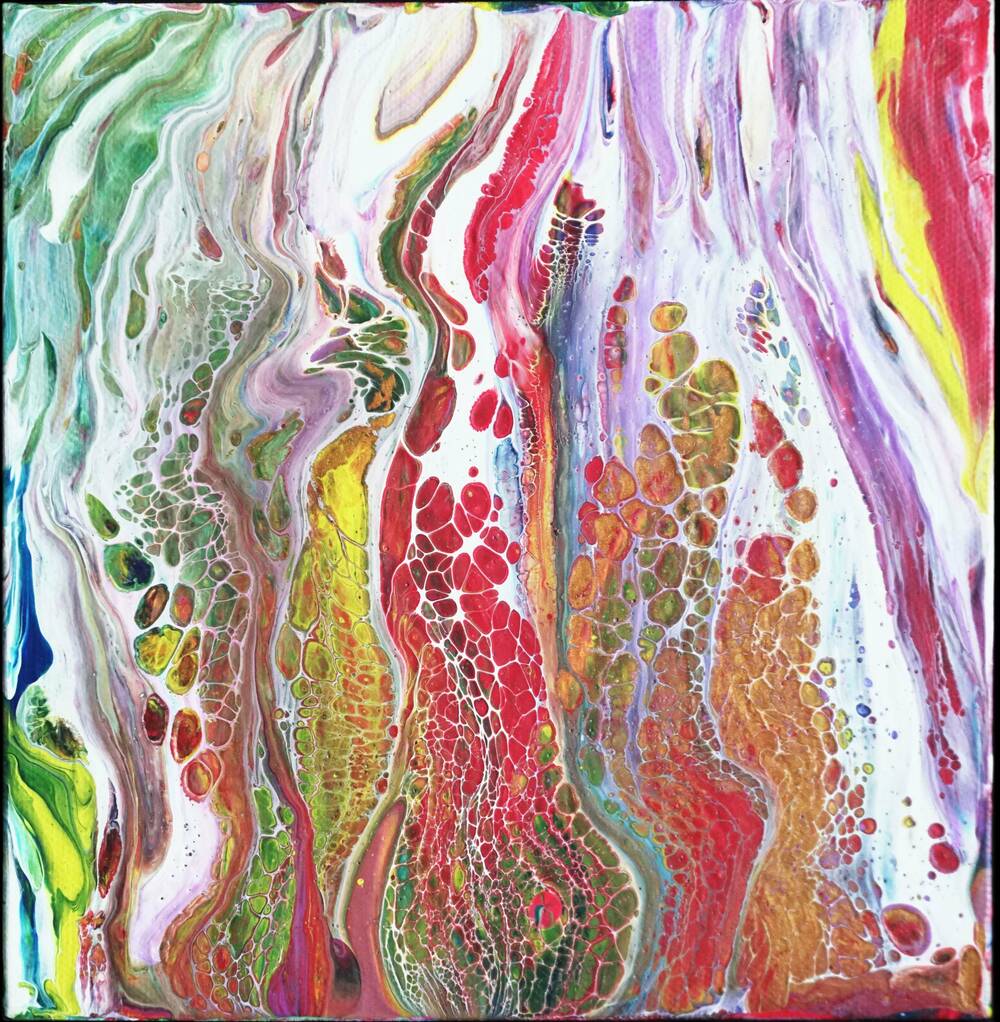 Fire in my bones
Acrylic paint pour on canvas, 2018
by Fiona Fung & Danielle Fung, UK/ France
Jeremiah 20:9 If I say, "I will not mention him, or speak any more in his name," there is in my heart as it were a burning fire shut up in my bones, and I am weary with holding it in, and I cannot.
Jeremiah was called to be a prophet to a rebellious un-godly nation. They were a people that not only did not listen, but persecuted and killed those who spoke the words of God. In that hard place to work, Jeremiah got extremely discouraged. Despite this, compelling from within the Holy Spirit kept him going with huge passion and purpose. It encourages me that even in discouragement; we can press on with the Holy Spirit's help, the relentless fire in our bones.
---------------------------------
As an artist and a believer, Fiona Fung is glad to minister with the artistic skills & creativity given by God. The artworks shown here are just a sample.
Please contact the artist at artsrelease.france@wec-uk.org regarding your ministry needs or opportunities. Issues of expenses, copyright, rights to use or other matters would be discussed directly with the artist.